award winning
Custom Green Home Builder
Based in Boise, Idaho
buying a home is one of the most important decisions and investments you will make
An energy efficient, green home is affordable.
When you work with EarthCraft Construction Inc., a leading Design/Build firm, you will benefit from solid experience and planning through each step of the process. From the beginning of your project they will seek ways to meet your goals, making necessary adjustments throughout, in order to keep your home within budget.
"Green building has it's own inherent architecture. It is a synthesis of natural elements and good design."
Mark L. (Ron) Hixson
Founder
EarthCraft Construction LLC
based in boise, id
Building Custom Homes Since 1979.
With over 40 years experience in the field of residential contracting, we offer an approach to green building that integrates practical, time-tested, methodology with the latest innovative materials.
design & build
EarthCraft Construction Inc. designs and builds each home to customer specifications. The entire process is overseen from the orientation of the foundation to the sun, to the walls and roof that enclose the space. Honoring the quality and standard of custom home building that spanned generations.
working with nature
A home that is designed and built to work with the natural elements provides comfort all year for little to no additional energy costs. Considerations include sun exposure, the lay of the land and extreme weather in an ever changing climate.
passive solar
The sun can be a major determining factor over the internal temperature of your home. A passive home is one designed and built to capture sunlight in the winter and guard against it in the summer.
A leader in green building
LEED | Leadership in Energy and Environmental Design, is the most widely used green building rating system in the world. EarthCraft Construction Inc. is a leader in sustainable building in the Treasure Valley. Winner of the City of Boise's Building Excellence Award, Green Building Category in 2010.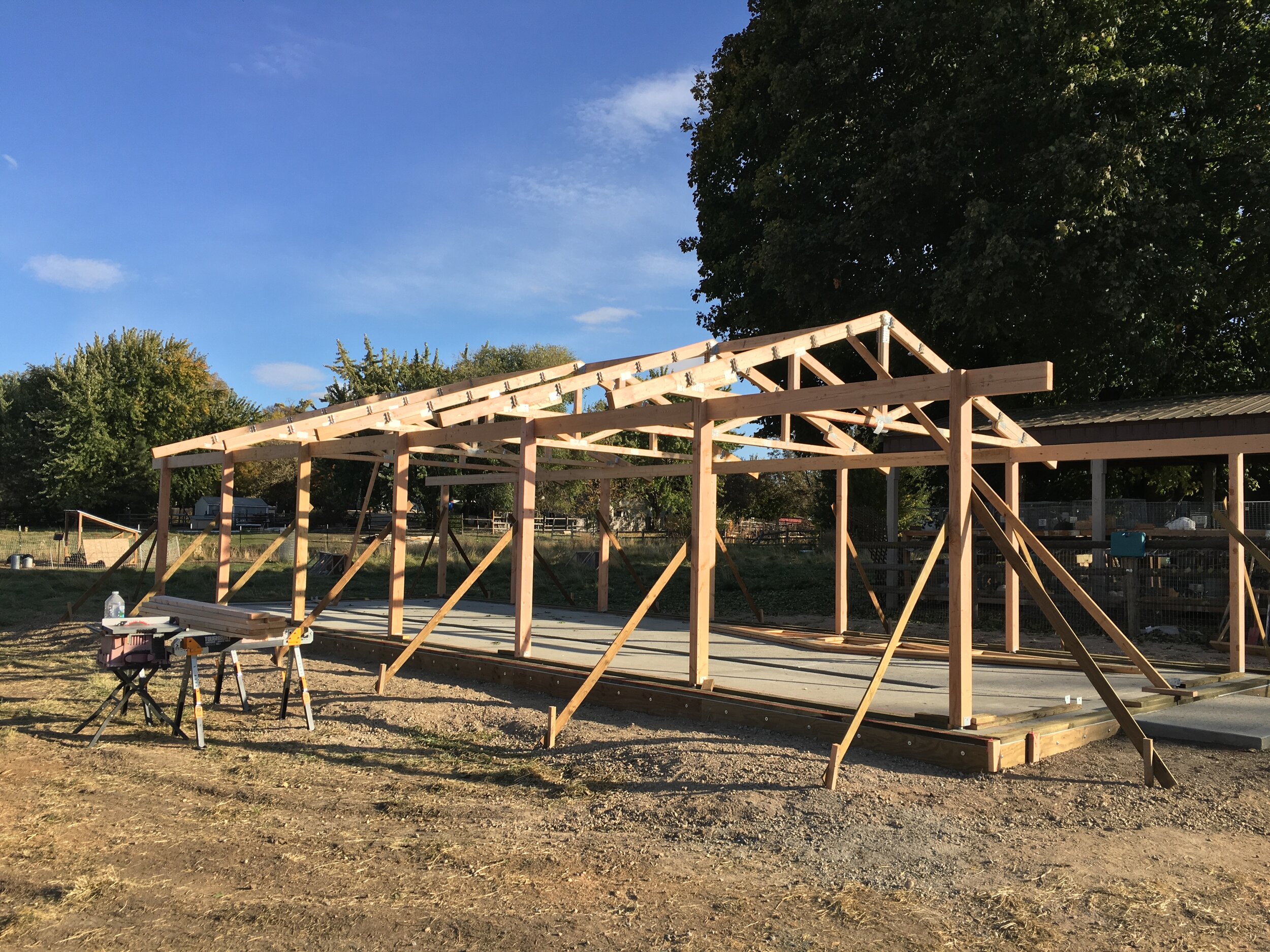 We're raising a Rabbitry at Hen & Hare Microfarm. Want to learn more about straw bale?
Affordable Greener, Cleaner Housing
EarthCraft was asked to design/build a multi-family affordable housing development on the West Bench. The new design performs above and beyond current energy use standards and creates greener, cleaner homes for up to 16 families.
Green options for growing families or multi-generational homes.
You have the equity but there is no place to move + you love your current home and neighborhood. Consider a small separate addition that matches your home architecture. EarthCraft can design and build a custom green home for you and your loved one(s) at a competitive rate, offering the same comfort and reliability as our full-scale green homes. NetZero options are available!